When the product version of the version before is installed, it is not possible to start by the difference of the version. Please do the up-grade to uninstallation or CSiEDA5.2 when the viewer is installed by the personal computer in which CSiEDA5 is installed.

Please do not install the viewer in the CSiEDA5 folder.
It is installed in a different folder in default, and install it by default, please if it is all right.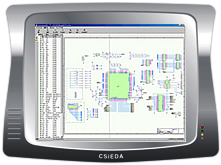 The circuit chart data made with CSiEDA5 can be opened. The print etc can be output from open circuit chart data.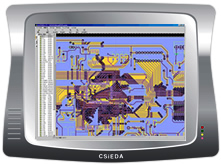 The PCB data made with CSiEDA5 can be opened.The movings of parts can be possible, and as a result the print etc. be output.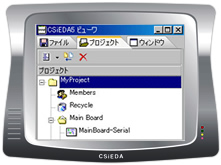 When the project file made with CSiEDA5 is referred, it use it.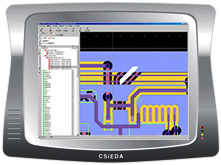 PCB data made with CSiEDA5 is opened, and the wrign connection check and the clearance check work can be done.
page top